What's down t'pit, Doctor?
So with Davey T down the pit for the day's work, it's for Billie to organise the troops and make sure dinner is on the table for tea time, Right? Wrong. She has to stop the Ood with the help of Toby (Rory) and Jefferson (Henderson's Relish).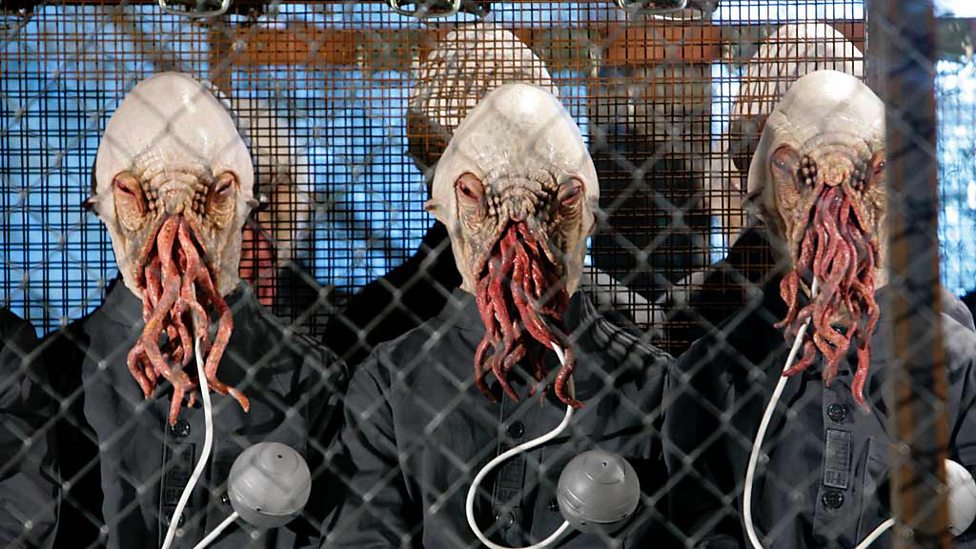 So how will this doublé conclude - do we find a wee devil in the pit or just hot air? Does our Billie's phone signal improve and finally (and most importantly) does the rollercoaster finish better than it started or does it finish with all smiling faces?
In the words of the immortal Hulk Hogan say your prayer, take your victims and don't be scared to fall!!
You can follow the both of us on Twitter at
@ChrisSykes108
and
@billowl
.
You can listen to our work on both
iTunes
,
Stitcher
and
Podcastland
by searching 'All of Whine and Space'. If you would like to leave us a review (hopefully 5 stars) on iTunes or Stitcher, we would be truly grateful.
It's bigger on the inside!!!