Welcome back, Whovians!
Yep, CAPALDI's freshman year marches on relentlessly and this week we're treated to what is almost certainly the 'Doctor Light' episode of the year, but one that's executed in a particularly ingenious way. Though the question is did the unusual format lift this week's episode high, or did things fall FLAT?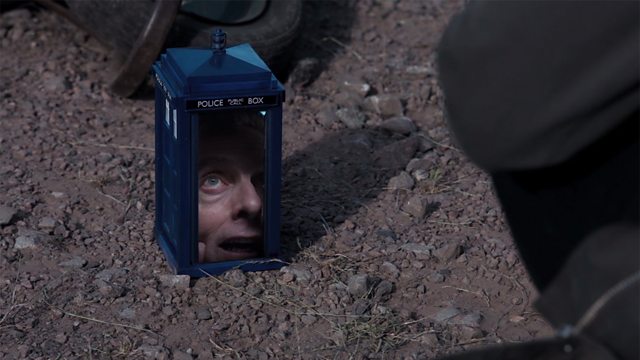 One thing's for certain, if the episode didn't rock your boat, it's not for lack of content. We've got Clara taking on the role of The Doctor generating both LOLZ and pushing her towards her almost certain exit in the finale, we've got interesting visual effects coming out of our arse and we've got the world's most unpleasant man (The Twelfth Doctor) getting on his high horse about Wideface telling a few porky pies!
One more thing, listeners - please note that from around 45 minutes onwards we talk about the widely publicised presence of a certain villain in this year's finale. Now, although this information was all over the Internet and the BBC's own Who material, you may well not know about things, so please do proceed with caution!
'Flatline' commentary
You can follow the both of us on Twitter at
@ChrisSykes108
and
@billowl
.
Also you can listen to our work on both
iTunes
and
Stitcher
by searching 'All of Whine and Space'. If you would like to leave us a review (hopefully 5 stars) on iTunes or Stitcher, we would be truly grateful.
Screwdriver!!