The clock is striking twelve and so it's time for us to take a little break from our Ecclestone adventures, as for the next 13 weeks we're travelling into unchartered territory with a brand new doctor, the fresh faced Petey Capaldo, and things are no doubt about to get topsy, turvy and decidedly Scottish!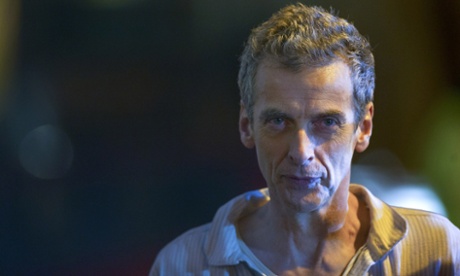 But aside from the virtual assurance of quality that comes with the Capoldo brand, what other changes have we got in store for us? Will Clara have her character randomly changed/defined? Will the monster of the week make any sense? Will the Doctor (or 'Doctor Who' as SOME like to call him) make his regular outfit a dirty, torn, stinking Victorian nightshirt?


There's only one way to answer some of these incredibly pressing questions, and that's to tune into the newest Doctor Who Rewatch Podcast! Don't forget, listeners, though this podcast acts as a commentary for the show, we make an extra effort to ensure you can enjoy it just as much in isolation if the thought of watching the episode whilst listening makes you recoil in horror. Enjoy!


You can follow the both of us on Twitter at
@ChrisSykes108
and
@billowl
.
Also you can listen to our work on both
iTunes
and
Stitcher
by searching 'All of Whine and Space'. If you would like to leave us a review (hopefully 5 stars) on iTunes or Stitcher, we would be truly grateful.
Pre Order the episode on amazon